Features
Power-Launch
Launch your own fully customizable webhosting panel with the ploi.io system as backbone.
Customer Management
You have full control over your customers, assign them with a number of websites, or even full server space - as administrator you decide.
Maintainable
Ploi Core comes with an automatic updating system, your panel will always be able to run the latest version as we do updates.
Whitelabel Branding 🎨
Ploi Core is completely white labeled, which means you can serve your own personal branding for your customers.
Cloudflare DNS management
Ploi Core comes with Cloudflare DNS management built in, if your customers are using Cloudflare for their DNS they can manage their DNS right from the panel.
FTP(s) access
Your customers can easily use FTP to upload their files to the sites they own. In future releases we will also support FTPS to increase security.
Support platform
Ploi Core comes with a support platform built in, for your customers to use to get support from you. Of course, you can also disable this feature easily if you have another way to solve your support requests.
Dark mode
Ploi Core's panel comes with a built-in dark mode. Easily for your and your customers to use on the fly.
Multi-language
Ploi Core comes with multi-language built in. As we are Dutch 🇳🇱 developers it will be released with English & Dutch support. You are more than welcome to submit any other languages.
GDPR compliant
Ploi Core is GDPR compliant because you're hosting all the data. Ploi will never know anything about your customers and/or sensitive data.
Give it your own style
You're able to brand the panel to your own likings, colors, logo's and backgrounds. You can even style the darkmode variables easily to change the behaviour in dark mode.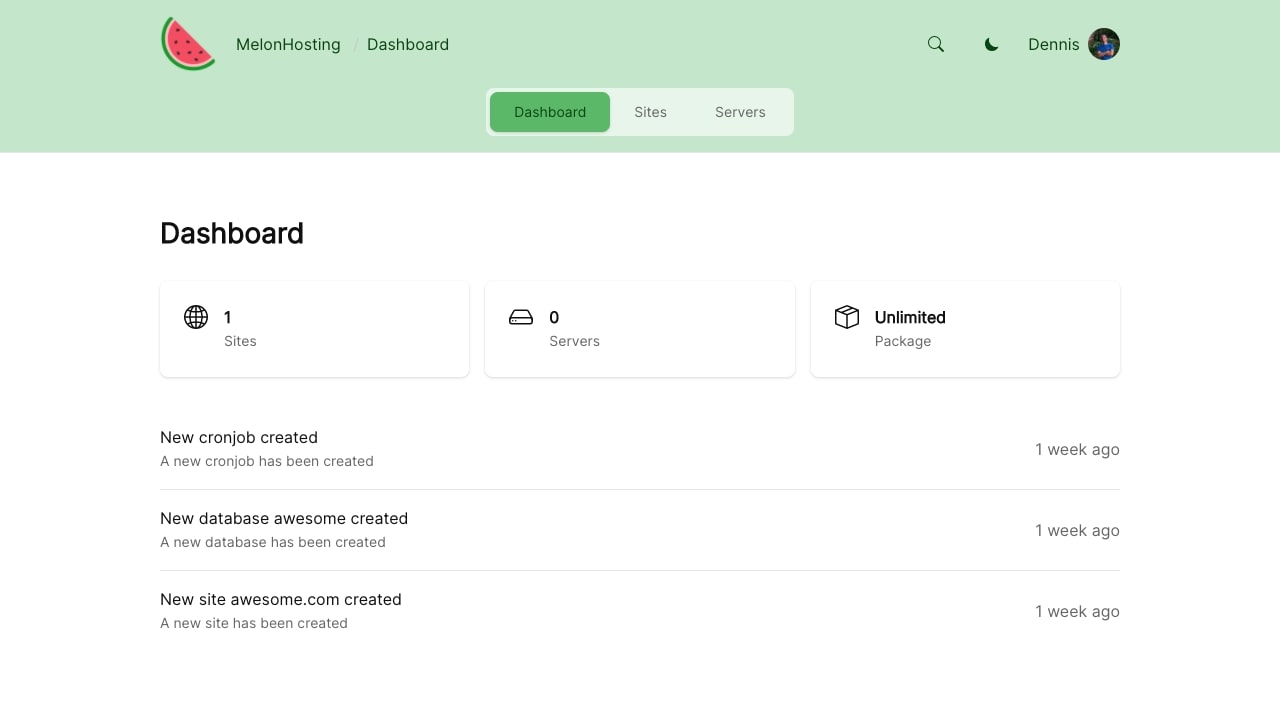 Extend further
Want the navigation bar full width? Go for it! Or change the height? No problem: you are in full control.